When you install the Akoonu for Pipeline Reviews package, you will choose which group(s) to enable access to the app. This is typically the System Administrators.
To enable access to Akoonu for Pipeline Reviews for additional users, you will need to do the following:
1. Grant Permissions
There are two permission sets installed with the package. All Akoonu users must be granted the "Akoonu Pipeline Reviews"

The second permission set is named "Akoonu Pipeline Reviews Manager", and is used to grant users full visibility of the Role Hierarchy regardless of their own role. See the Role Panel Options documentation.
2. Enable the Tab
Two custom tabs are installed in the package, both named "Pipeline Reviews", which you can hide/show for users via User Profiles settings.
The two tabs are nearly functionally and show the same embedded application build in Lightning. This difference is that one embeds the app natively in the Lightning Experience, while the second embeds via VisualForce to work in both Classic and LEX.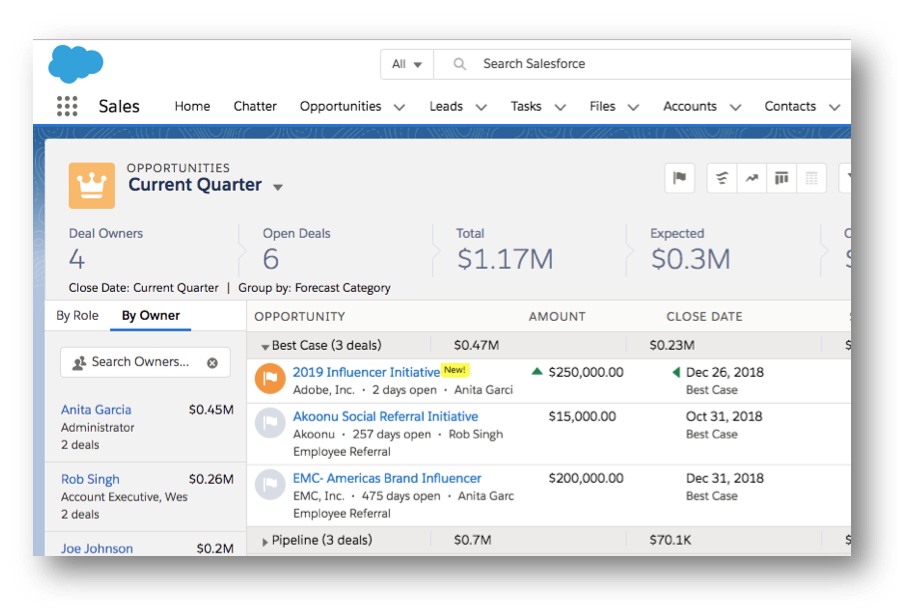 ---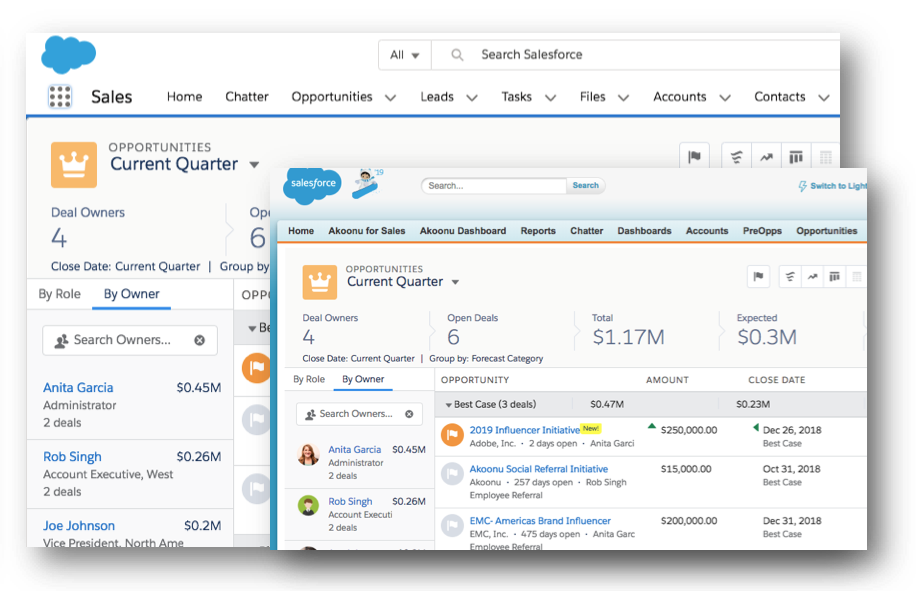 If all your users use the Lightning Experience, you should only enable that tab. You can tell the difference from the URL when you click on the tab.
The Lightning tab version is only visible in the LEX and the URL will end with:  /lightning/n/aknu__Pipeline_Review
The Classic tab version will appear in both the Classic and LEX interfaces, end when viewed in the LEX, the URL will end with:  /lightning/n/aknu__Pipeline_Review_Classic