The Akoonu for Pipeline Review installs as a custom tab in Salesforce. The application provides an interactive, dynamic way to review your sales pipeline.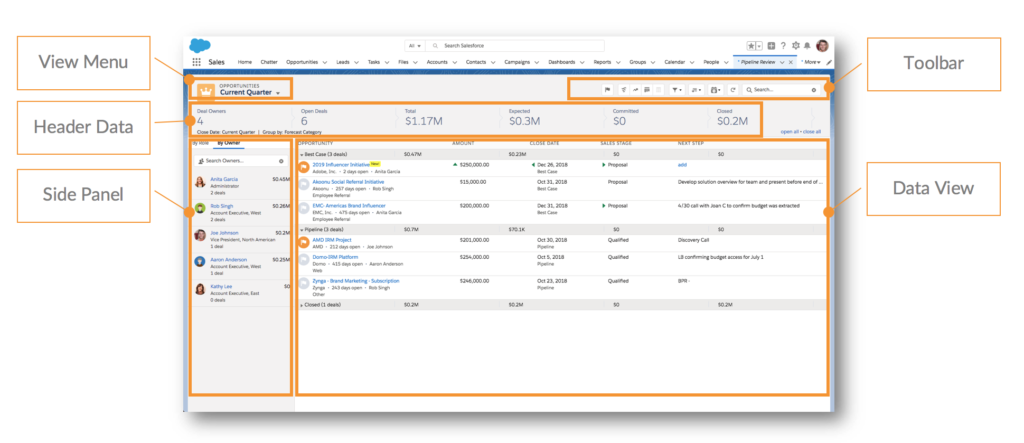 All users see the same features, but the data is specific to their own permissions and data access rights. The pages in this section details the key areas of the Akoonu for Pipeline Reviews interface.
System admins are able to configure many aspects of application to suit the setup of your org, your sales team, and how to best review your sales pipeline.