There are four views in the Akoonu for Pipeline Reviews app. Each one is specialized for a particular aspect of reviewing and managing your pipeline and is detailed on the following pages.
There are some features which are prevalent when viewing data throughout the app.
Opening Opportunities
When you click on an Opportunity, it will open the detailed page in a new Tab.


Change Indicators
"Change Indicators" indicators are used to show where key data has changed over a period of time. The default period of time is the last 7 days, and this can be changed using the Change Period menu in the Toolbar.
Hover over the change indicator to see the details of what changed.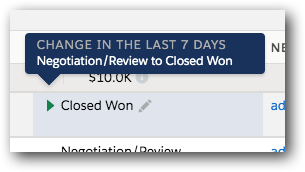 Adding Tasks
You can add Tasks to Opportunities directly from the Akoonu for Pipeline Reviews interface.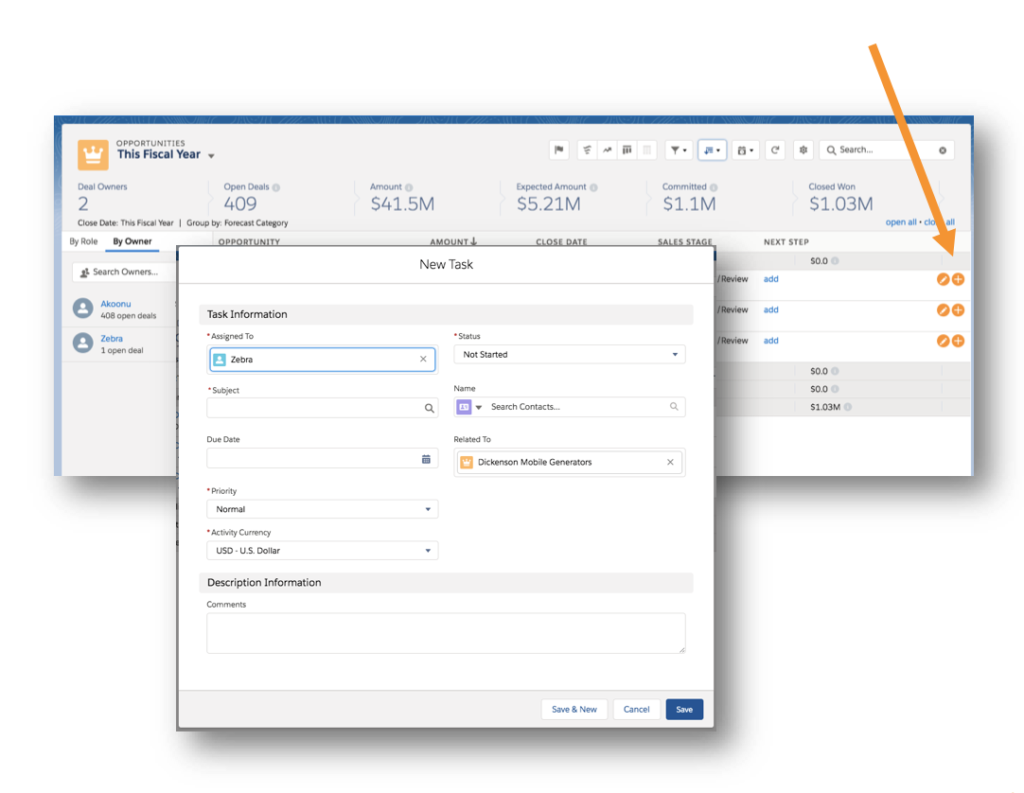 A New Task button or link is available on the List View, the Kanban View cards, and all hover popovers.


The New Task will be attached to the Opportunity


The New Task will be assigned to the Opportunity Owner by default


Note: this feature is only available in Lightning Experience