Identify patterns of revenue risk: deals off track, revenue concentrated in too few deals or deals clustered too close at end of period. The deals are plotted by Close Date (x-axis) and stacked by deal amount showing how you get to your total pipeline value.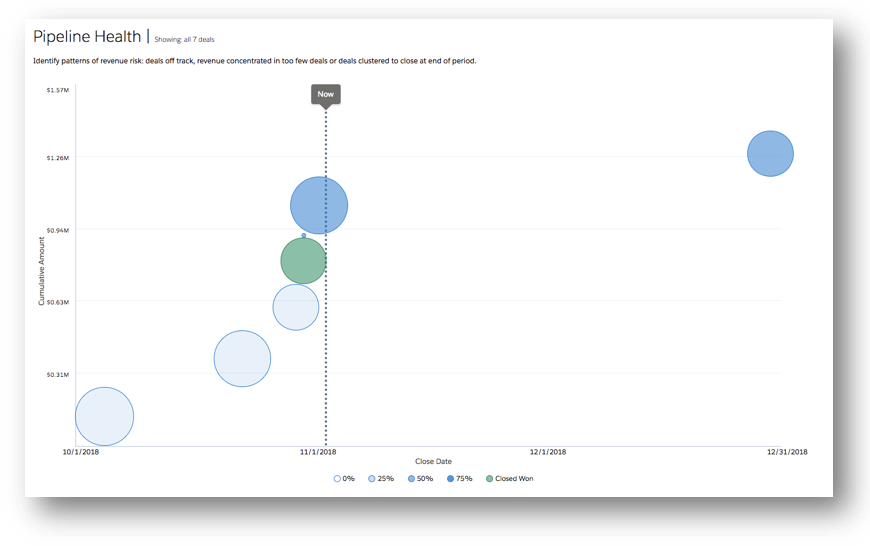 Features
Each Opportunity plotted based on:

Circle Size = Amount
Horizontal = Close Date
Vertical = Stacked amounts
Shading = Sales Stage



Mouse-over to edit deal data and Add Tasks
Note: The Pipeline Health view will show a maximum of 1,000 deals at a time. If you have more deals, use filters and other options to narrow the results.