CONTENT MARKETING MATURITY
INDUSTRY BENCHMARK REPORT
Akoonu's Content Marketing Grader software analyzed over 20,000 websites across 43 B2B industries to assess the content marketing maturity of B2B organizations. This report provides an analysis of these findings and key learnings for B2B marketers on how to elevate their own content marketing programs.
In this report, you'll learn:
The four tiers of content marketing maturity
How to assess content marketing maturity
Maturity levels overall and by industry
The typical progression of content marketing investments
What it will take to emerge as a content marketing leader in both high scoring and low scoring industries
The report also includes a foreword by Robert Rose, Chief Strategy Officer at the Content Marketing Institute, in which he shares his analysis on this data and what it means for B2B marketers across all industries.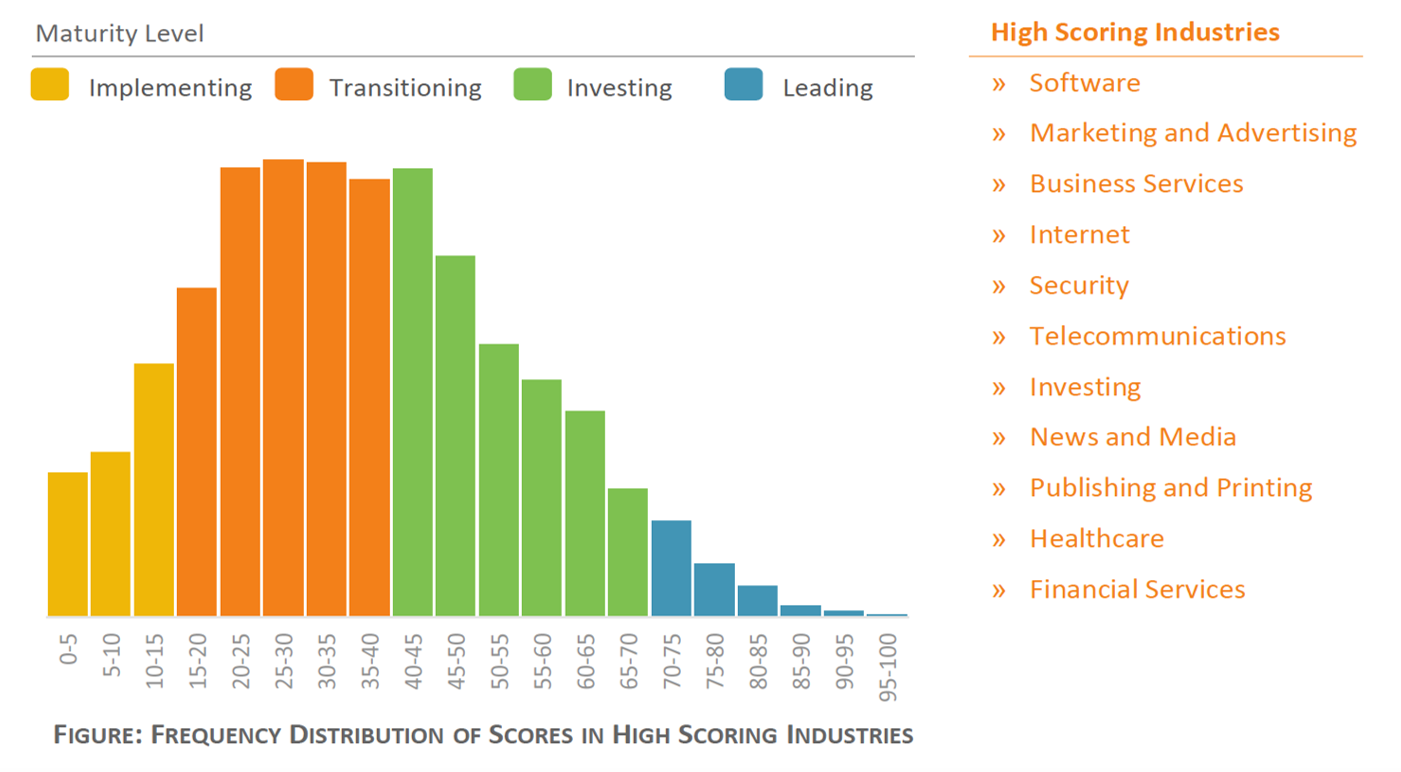 [pardot-form id="2474″ title="Content Marketing Maturity Report"]