Home
Pipeline Review - Forecasting
Forecast with Ease and Confidence
Salesforce apps built for enterprise sales teams

Apps for Admins video review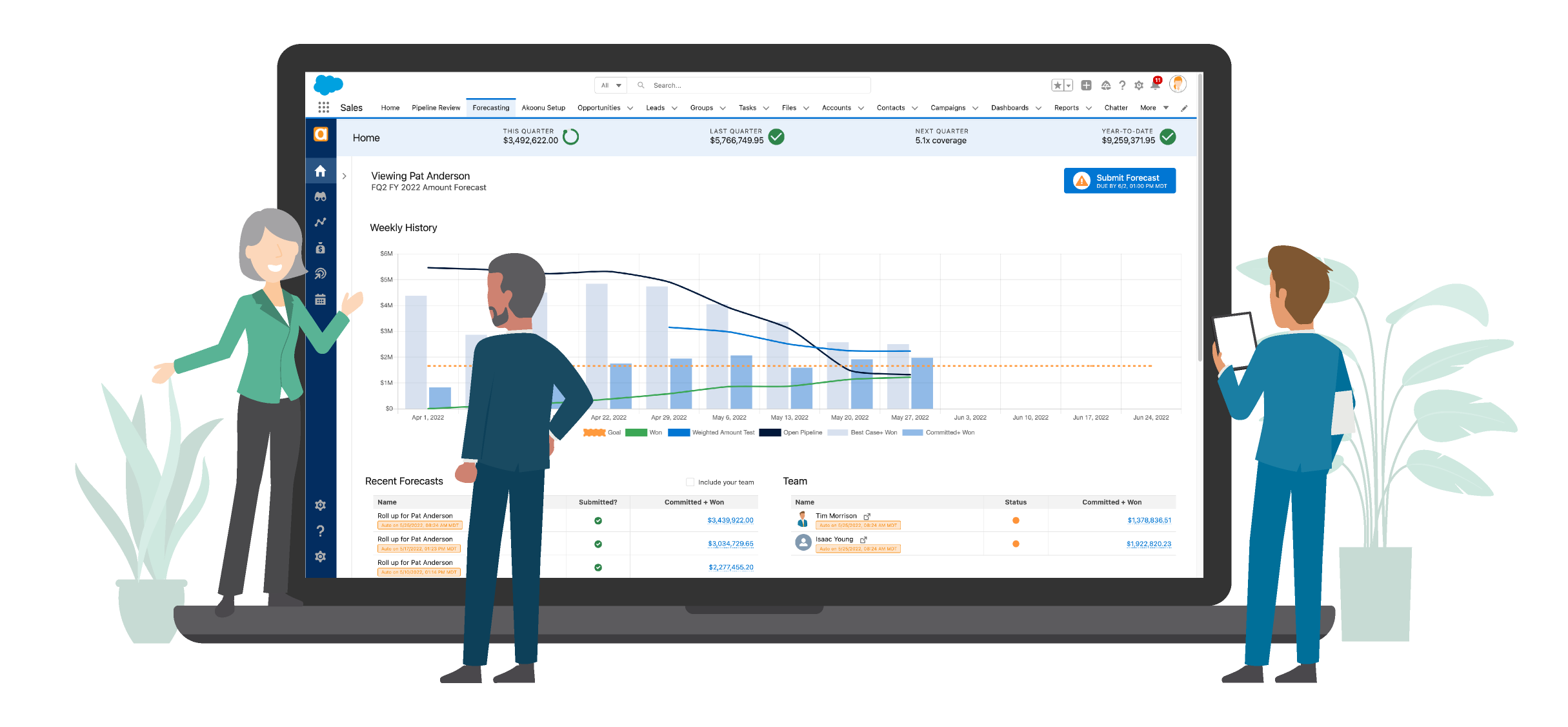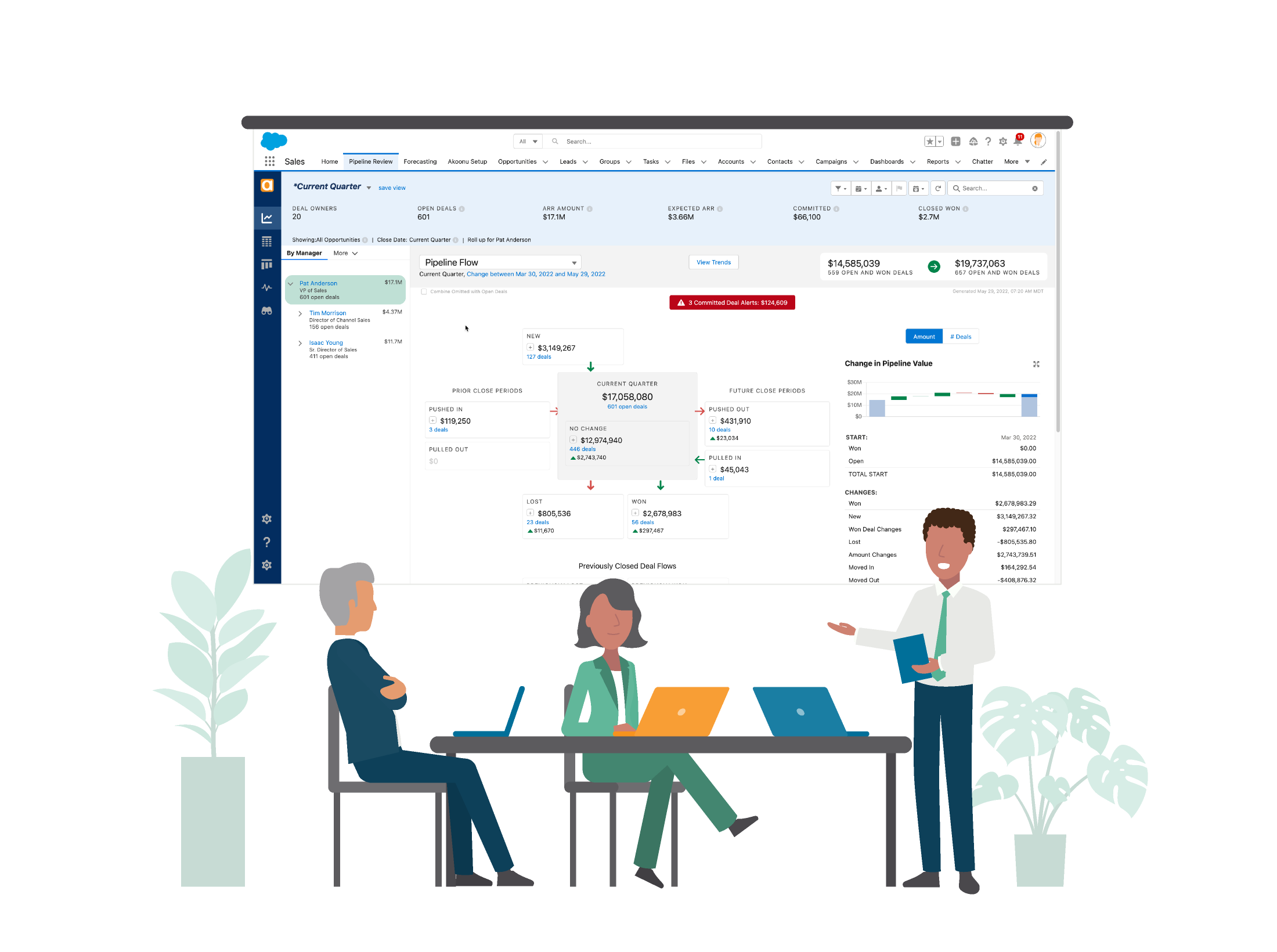 Inspect, analyze, review, manage
Immediate and actionable insights about your pipeline's current status, changes, and trends
Everything in one place to manage your deals and your pipeline

Easy insights for all levels of the organization to save time and build confidence in decision-making evaluate, submit, track, repeat
Track progress against quotas and rollup sales goals
Workflow and automation to support your weekly cadence
Make adjustments at the deal, rep, and team levels
Compare to previous weeks and see forecast trends over time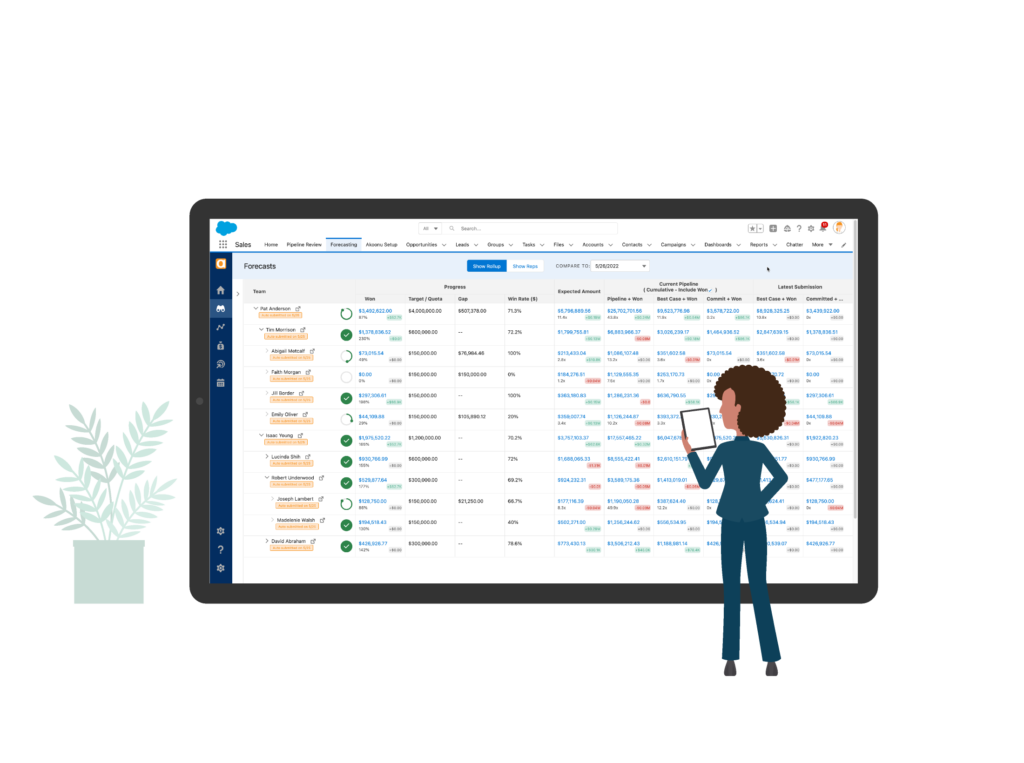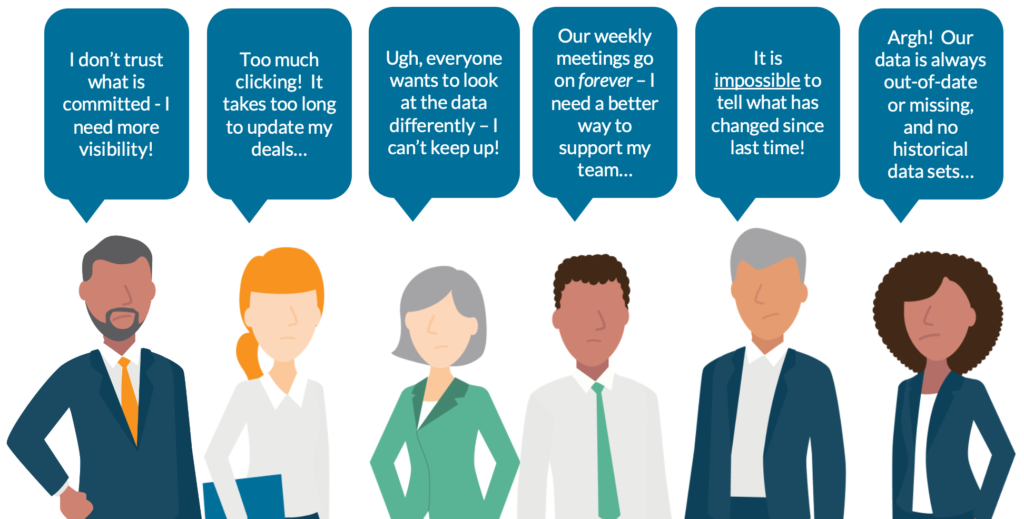 ★★★★★
Rock Solid Pipeline Management Tool

Akoonu for Pipeline Reviews has made our sales team stop complaining about going through a weekly pipeline review process. Everything they care about is available at their fingertips, and real insight as to how their individual and team's pipeline is performing is available immediately.


★★★★★
Incredible Ability to Give Insights and Save Time

Akoonu provides executive users a fast and efficient way to understand what is going on in the sales pipeline over time. The Flow View lets me see how the pipeline is trending over time...The List View allows me to slice and dice as I want and then save my view...I am thrilled with how infrequently I now have to resort to Excel and pivot tables!


★★★★★
Fantastic app! Easy to use and Flexible

Akoonu has provided great value from the moment we installed it…We find it very useful for executive level, sales management, and sales team members. Regular product updates and new features have added value and help us save time. A fantastic addition to Salesforce!