Pipeline Reviews
Powerful views for Reps, Managers and Execs to get the big picture, analyze the pipeline and trends, and dig in deep to inspect and update deals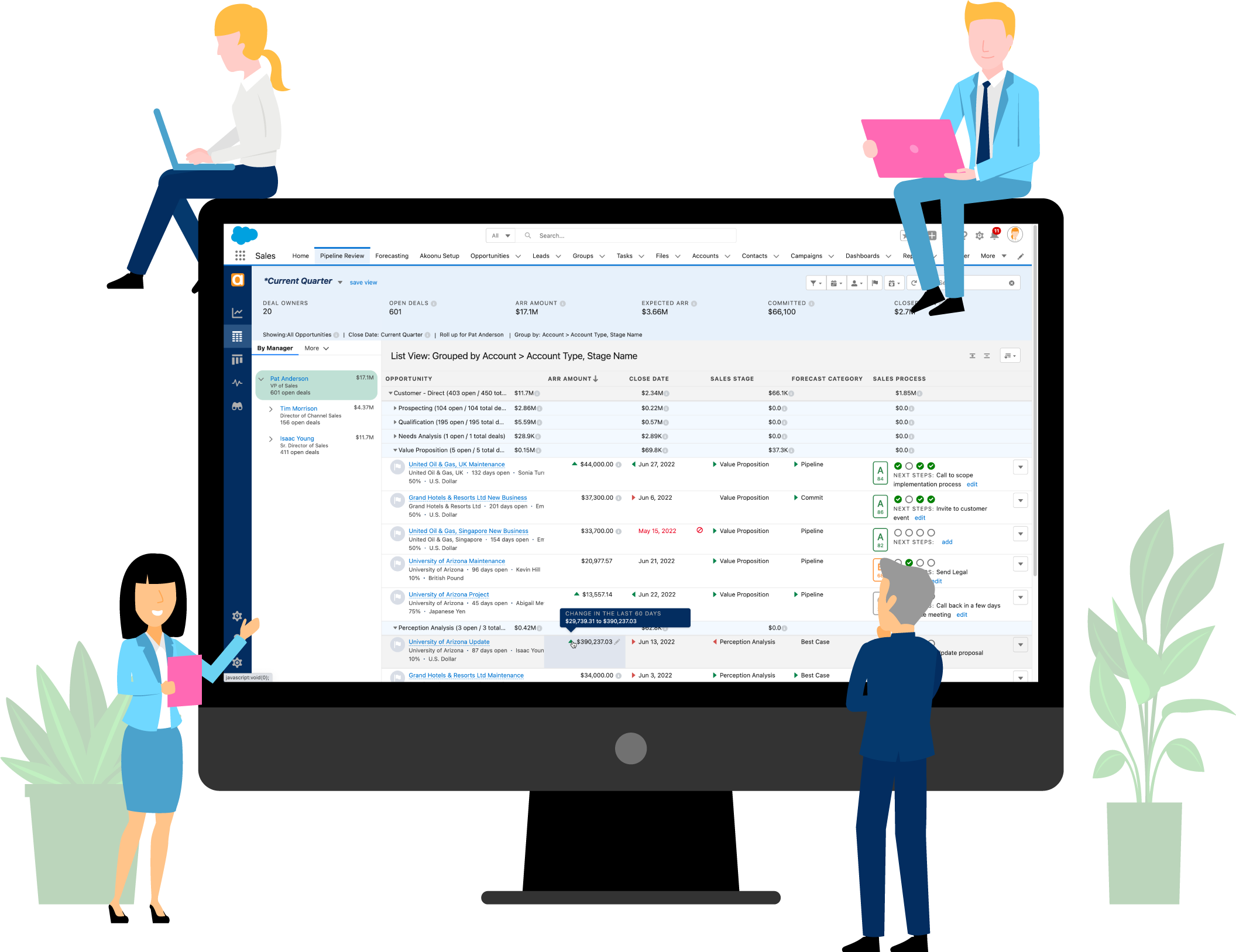 Game Changing Pipeline Reviews and Management
STOP THE GUESSING, STOP THE FIRE DRILLS, STOP THE ENDLESS CLICKing.
Immediately know what has changed
Deals change frequently, and keeping up with the pipeline can be an exhausting task. With Akoonu's Flow Views, you quickly get the big picture and then can drill down into all the underlying nitty gritty to truly know "what happened".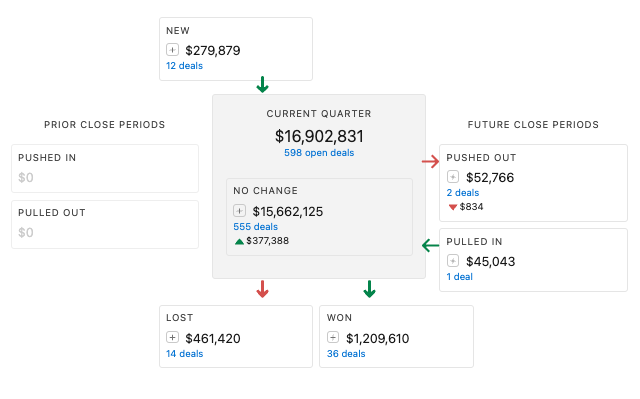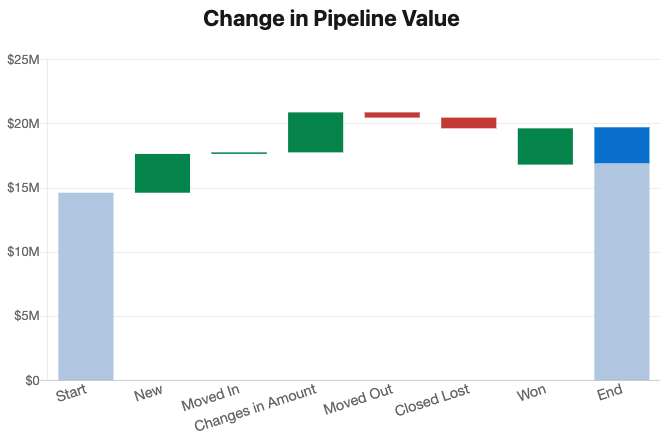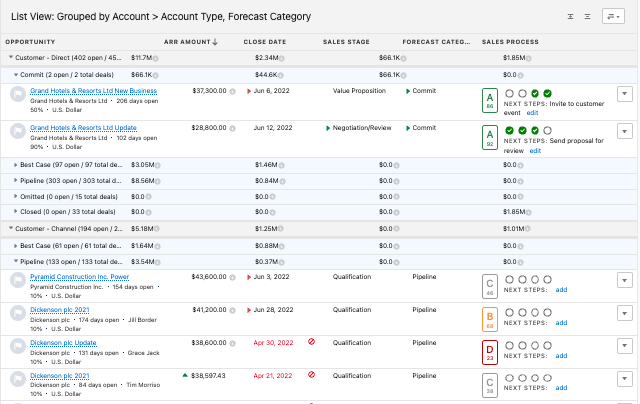 SIMPLE ENOUGH FOR YOUR REPS, POWERFUL ENOUGH FOR YOUR ANALYSTS
Analyze and Inspect your pipeline, your way
Everything in Akoonu is configurable - from amount fields, to team structure, to feature options, to custom UI components. You can slice and dice the pipeline data based on your business needs. And you'll have everything on one screen to efficiently inspect deals.
Fully integrates with Akoonu Forecasting
FASTER ANSWERS, BETTER MEETINGS, MORE FOCUS
Multiple Views to Efficiently Review the Pipeline
Akoonu's views are designed to satisfy your daily, weekly, monthly, and quarterly review needs. You'll get your answers without waiting for a new report or dashboard. You can quickly evaluate the health and risks in the pipeline, track deals visually through the sales process, rapidly make updates, and lead effective team and 1:1 meetings.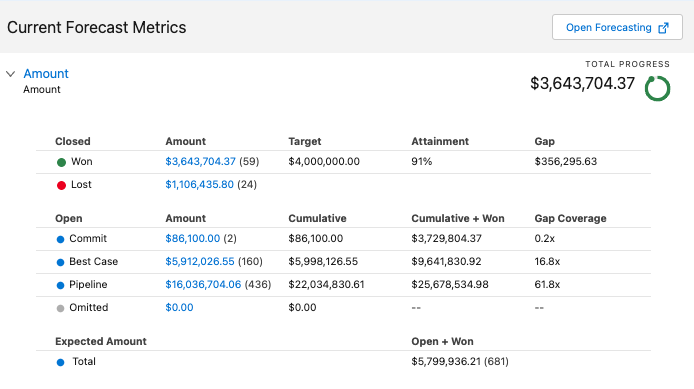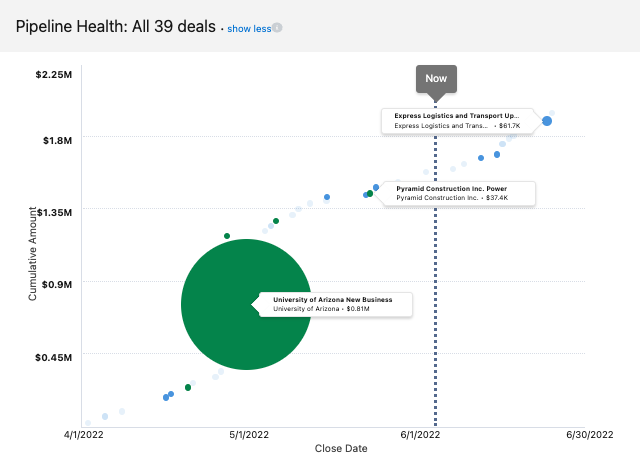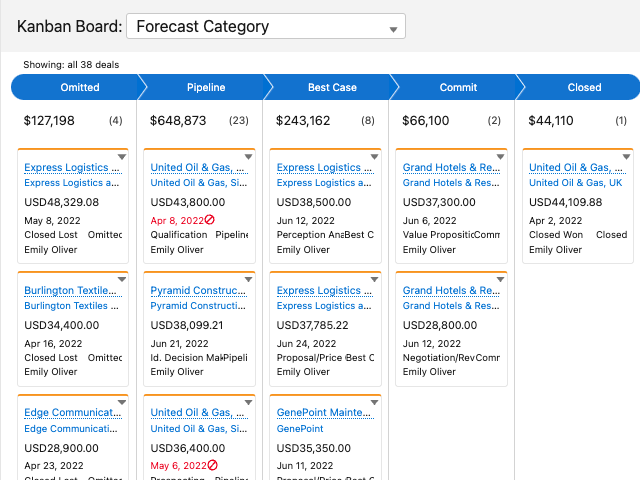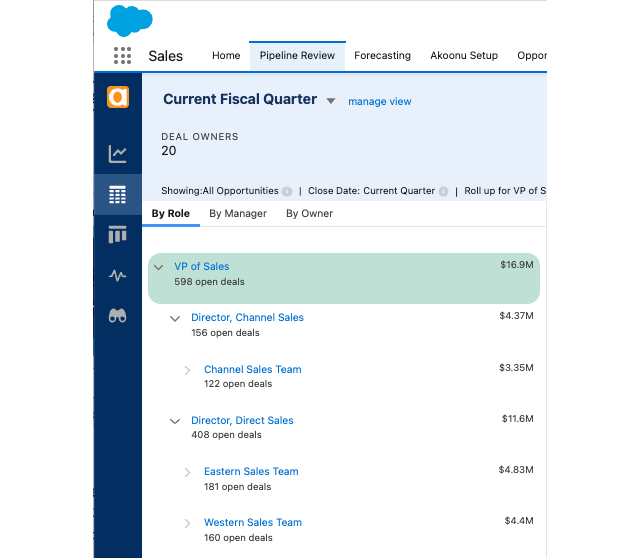 WORKS OUT OF THE BOX, FULLY CONFIGURABLE
Maximize your Salesforce investments and your team's time
No need to recreate your Salesforce configuration in another tool - Akoonu seamlessly overlays your existing Salesforce setup. This allows you to fully leverage your investment in Salesforce, including user and permission management, configurations, customizations and other apps.