Forecasting
Native in Salesforce. Built for enterprise sales teams to easily submit, track and inspect their sales forecasts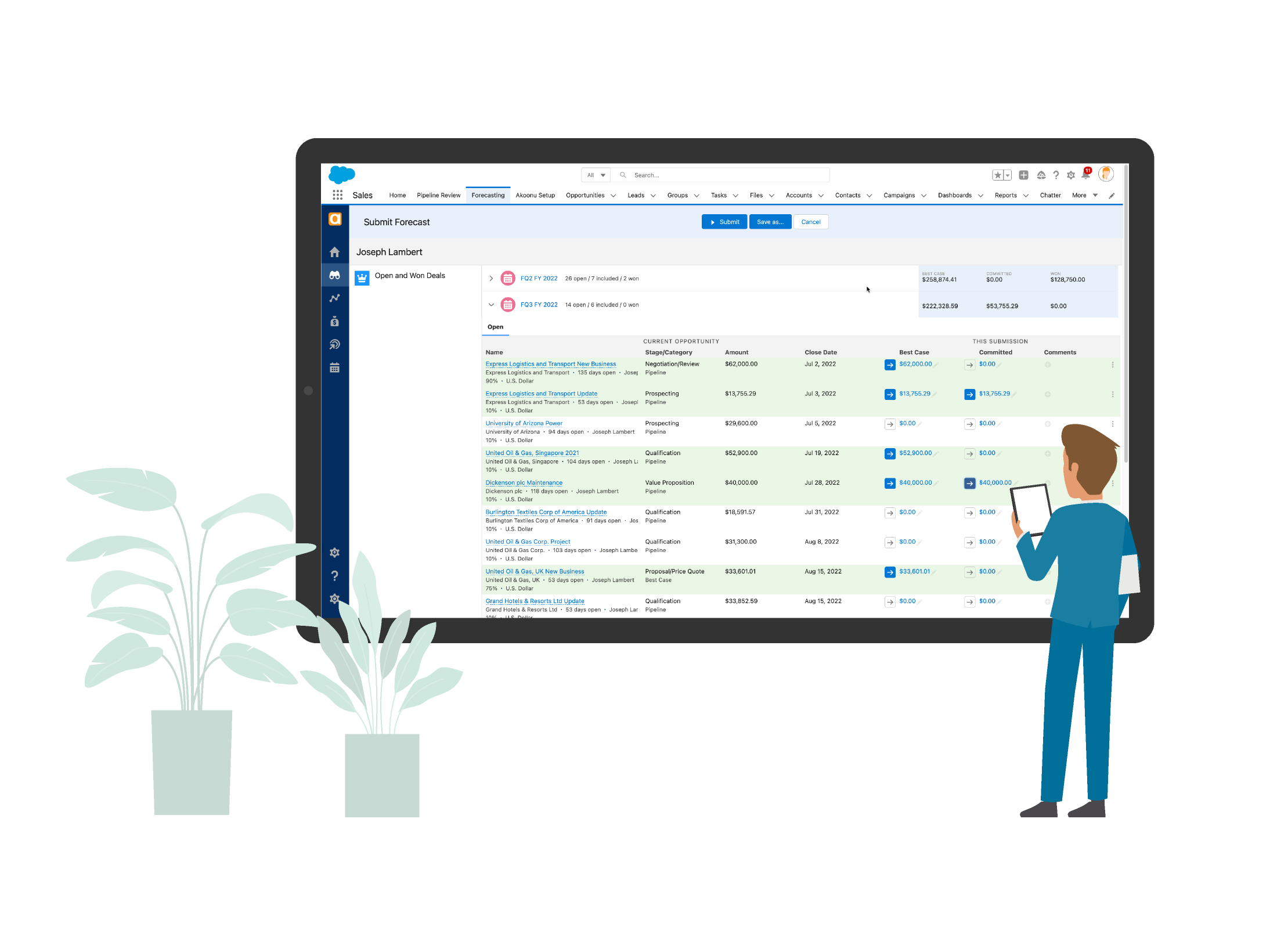 Complete and Easy Enterprise Sales Forecasting
Workflow to Support your Weekly Forecasting Cadence
Working on a cadence is key to tracking and maintaining accurate forecasts. With Akoonu, you can set your weekly schedule and support your cadence with automated reminders, alerts, and notifications. Forecast Submissions will rollup through your team, with automation to fill in the gaps to make sure you are never waiting for a complete forecast.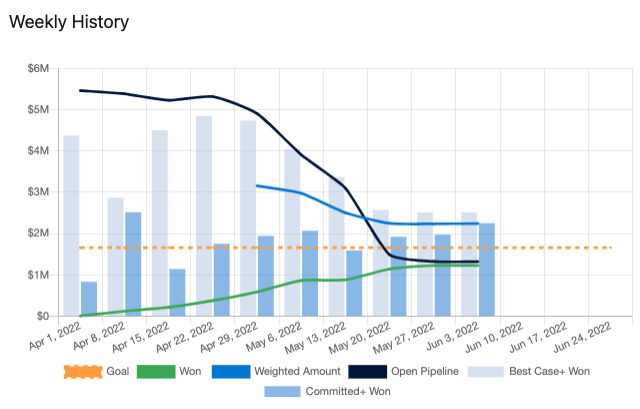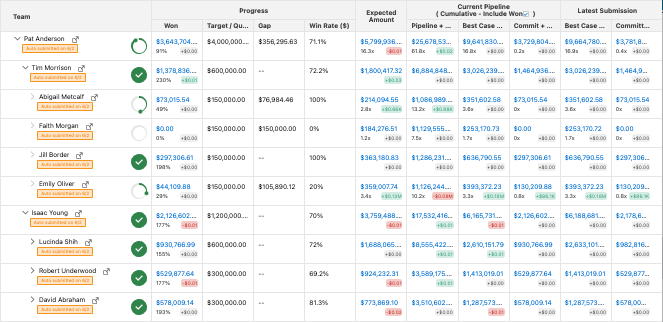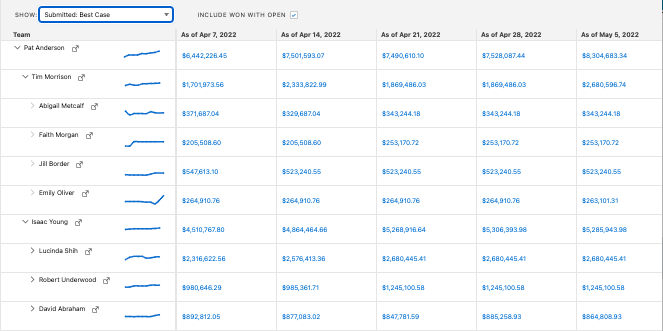 NO MORE SPREADSHEETS. NO MORE MANUAL TRACKING.
Forecast Histories with Comparisons and Drill-downs
See your forecast histories with everything in one place. Visually spot trends in clear, comprehensive charts and drill down to all the underlying data, submissions and adjustments. You will never be left guessing what's happened, or what to prepare for.
Fully Integrated with Akoonu Pipeline Reviews
ALWAYS KNOW WHERE THINGS STAND
Set Goals, Track Progress
Forecast any amount field, for any segment of deals. Assign quarterly or monthly quotas to your reps, and either automatically rollup the quotas or add explicit sales goals. With Akoonu, everyone will always know their progress in hitting their numbers.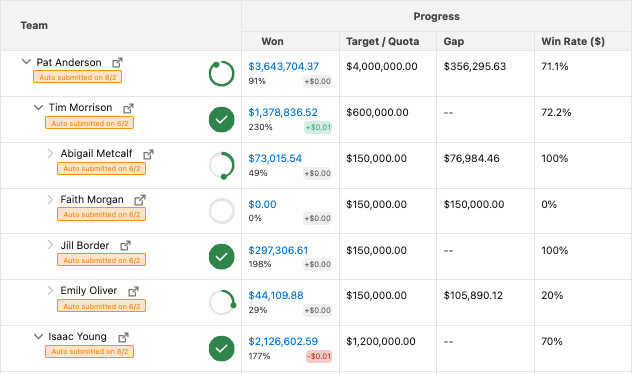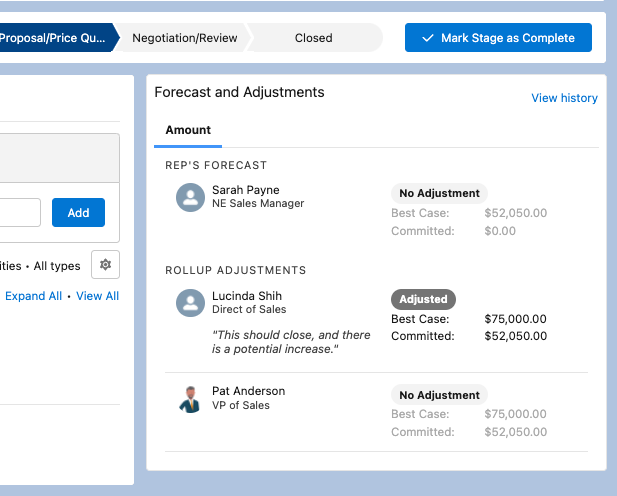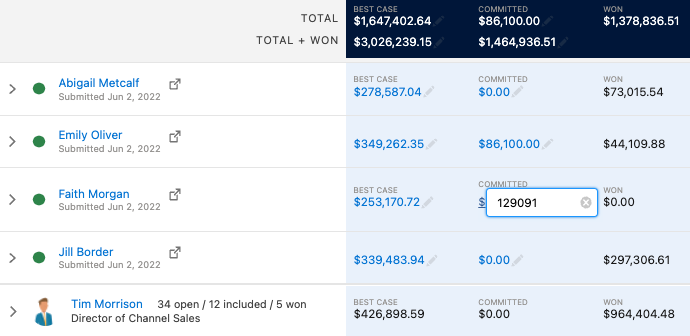 APPLY JUDGEMENT AT EVERY LEVEL
Deal, Rep, and Team-based Adjustments
The ability to apply human judgement is part of the art of accurate forecasting. Sales managers are expected to have the experience and perspective to adjust the numbers to create credible and accurate forecasts. With Akoonu, adjustments can be made at the deal, rep, and team levels. Because Akoonu is native in Salesforce, adjustments can easily be made right on the Opportunity page, or when submitting forecasts.