What's the biggest mistake that you think B2B marketers make when it comes to content marketing? "They don't get to know their customers well enough." –Laura Ramos, Forrester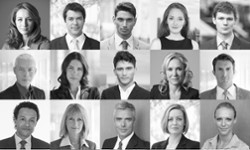 Marketers, you need to become experts on your buyers. Why? Because a deep understanding of your buyers is the first and most essential element to creating content that engages and ultimately converts them. Unfortunately, 60 to 70% of content created by B2B companies is never used. The primary reason for this: the content topic is not relevant to the buyer audience (29%). In fact, 60% of marketers say that their biggest challenge to creating buyer-centric content is a lack of buyer insight (Survey released by Marisa Kopec of SiriusDecisions).
Forrester's Laura Ramos says that B2B marketers are not "thinking about how to make it [content] connect with customers. There's not a lot of effort spent on what customers care about, or on giving them value that's going to serve their need."
But marketers are beginning to tackle this. In a recent CMI survey, when asked which content marketing initiatives marketers are working on now, creating more engaging content (69%) and better understanding of audience (63%) were the top choices among 28 options. Clearly, marketers know these two things go hand-in-hand.
This is where buyer personas can help. Buyer personas are representations of the actual buyers influencing or making decisions about your solutions and are based on real people, insights, and experiences. Many marketers have created personas using basic, standard templates, but these do not give marketers the more in-depth knowledge they need to create compelling content.
As B2B buyer cycles become more complex, B2B marketers need more insightful buyer personas that offer more than just simple attributes – they also need to reveal priorities, goals, challenges, purchasing preferences, hesitations, concerns, needs, expectations, and more. So what goes into an insightful persona? Here are just a few examples:
Target Market

The buyer's company's specific global regions
The buyer's company's size
The buyer's company's industry
Day in the Life

Who the buyer reports to
Does the buyer manage a team
The buyer's day to day business duties
The buyer's major tasks or initiatives
How the buyer's evaluated
The buyer's business challenges
The buyer's fears and biggest pressures
The Buying Process

The primary needs the buyer wants a solution to fulfill
Concerns or major questions about selecting a product
The buyer's biggest drivers for looking for a solution
The buyer's primary buying criteria for evaluating a solution
The benefits and goals the buyer looks to achieve with a solution
The buyer's role in the buying process for a solution
The type of buying experience the buyer prefers
Where the buyer goes to learn about the industry and available solutions
These insights give marketers the more specific knowledge you need to create content that matters to your buyers. For example, this comprehensive buyer persona will not just tell you that your buyers are looking to improve efficiency, but that they want a solution whose configurable workflow tools allow them to more quickly adapt to process changes they're experiencing as a result of new online shopping behaviors. Aha! You now have some great direction on what specific capabilities, benefits, and trends you need to address in your content.
Personas are the foundation to not just your content marketing strategy, but to all of your B2B marketing efforts. Insightful buyer personas influence everything from corporate messaging, to social media, to email marketing, to sales alignment, to lead nurturing and more.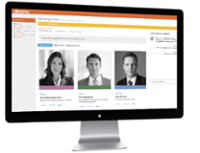 Learn more?
For more on what the anatomy of an insightful buyer persona should include, get a demo of Akoonu Personas!