DemandGen Report recently wrote an article, B2B Marketers Build More Detailed Buyer Personas To Fine-Tune Targeting, highlighting how marketers are beginning to develop more detailed buyer personas in order to gain deeper insights into their target audiences. These deeper insights are allowing them to create better content, provide more personalized messages, and boost their lead nurturing campaigns.
The article hits on some key persona themes, including stating that buyer personas cannot be purely driven by data. Many of today's B2B marketers are leveraging data to inform their strategies and decisions.  However, when it comes to building personas, exclusively diving into data is not the best approach.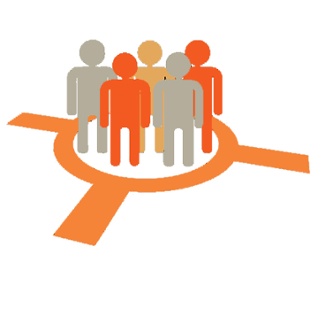 Instead, it's essential that marketers first do their own research in order to understand how, when, and why buyers are making their decisions.  This includes collaborating with sales internally and interviewing customers. Ask sales about their conversations with prospects – what they're looking to learn, what questions they ask, what motivates and deters them throughout their buying journey. Interview customers to understand their needs, preferences, and challenges.  Read market research to understand buyers' current pain points and what they're looking to achieve.  This qualitative research will reveal recurring themes and characteristics and is the first step to building rich, accurate personas.
Once marketers have developed their buyer personas using their own research, they can develop content that's more personalized and targeted by buying stage.  This content will help trigger the behavioral data from their marketing automation systems that they can then use to further fine-tune their personas. A product-based approach to buyer personas that integrates with CRM and MA systems can make this process even more streamlined and accurate.
The key is that marketers employ both data and their own interactions with buyers to develop personas.  Although data certainly adds value, it alone is not enough. By incorporating both, marketers can build more thorough buyer personas that enable them to:
Obtain a deeper understanding of their target audience
Gain clear direction for creating and documenting an effective content strategy
Develop more compelling messaging that resonates
Create a trusted dialogue with buyers through quality content that truly connects with them
As an example of the power of buyer personas, Julian Archer of SiriusDecisions notes that one company's commitment to develop buyer personas fueled a 100% increase in sales qualified leads and a consequent 20% increase in reported pipeline opportunities and pipeline value.  Meanwhile, another company reported that leveraging persona insights, along with other actions that enabled them to deliver targeted efforts, resulted in a 70% year-over-year increase in revenue.
It's important to note, however, that personas cannot be static – refining them must be an ongoing process.  For instance, always interview new customers, and hold monthly meetings with sales to determine if buyers are asking new questions, showing new concerns, or asking about new capabilities.  These don't even need to be new – any change, whether an increase or decrease in a particular thing, is noteworthy.  Continued feedback and internal collaboration help ensure personas are continually updated with the latest, most accurate information.