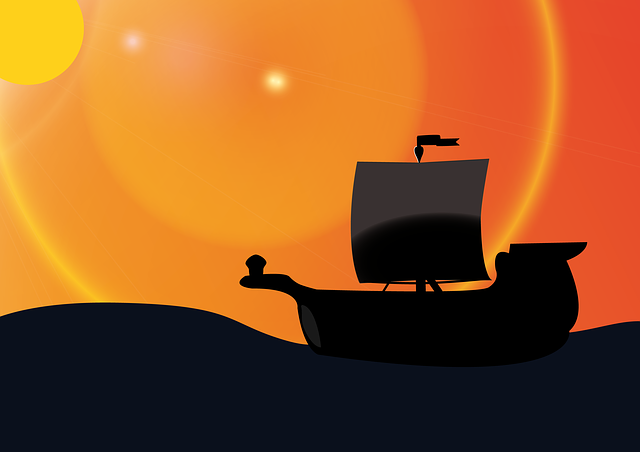 Whether you're shopping online, looking for a movie to go see, or thinking about trying out a new restaurant, you likely almost always do one thing before taking the plunge: read reviews. Why? Because you trust real-life testimonials more than an advertisement. Well when it comes to your B2B buyers, it's not that much different!
Your buyers want recommendations from others to validate your sales pitch. In fact, buyers rank peer referrals higher than any other content channel and give more credence to content that includes peer reviews and user-generated content (DemandGen Report). This is why customer case studies are such an essential asset for your marketing and sales initiatives.
We previously shared a list of customer case study interview questions that ensure you: 1) create effective case studies and (2) gain rich insights to help power your overall content marketing strategy.  Here, I've provided some additional tips for securing, creating, and leveraging the all-important customer case study.
Finding the Right Type of Customer for a Case Study
The most prized case studies are those that tell a compelling story, focus on business challenges others can relate to, and highlight the success of your differentiated offerings. They are both an incredibly valuable sales asset and can be more broadly leveraged and re-purposed across content marketing, demand generation, and public relations efforts. Thus, when considering whom you should approach for a case study, consider customers who are:
Within a target market segment and industry where you: have little to no case studies, have old case studies, or have gaps in content to fulfill buyer's journey needs.
Using your solution for compelling use cases, especially an interesting use case that other companies will find beneficial to learn of.
Using your solution to tackle a challenge that's a very hot or emerging issue/trend.
Addressing a common buyer concern or misconception; for example, if challenging implementation is a very common concern, look for a customer who can speak to the easy, smooth implementation experience they had with your solution.
Well-matched with current marketing campaigns and initiatives; for example, if you're doing a big marketing push around scalability, look for customers whose case study supports this.
Newer customers whose buying reasons and deployment experience are fresh in their memories – but they should have at least 3-6 months using the solution so that they have benefits and results to share.
More willing to talk to the press, as case studies can be a powerful way to secure press coverage.
It's also important to note that while every company loves to have case studies from larger companies, don't overlook your smaller customers. First, any case study is better than no case study. And second, a small customer that is doing something unique with your solution or is addressing a hot trend will provide a powerful case study that's compelling and can be heavily re-purposed. Also, smaller customers tend to also be more willing to talk to the press, so you can more broadly market the case study.
Identifying the Customer and Securing the Case Study
Once you know what type of customer case study you're looking for, approach a few key stakeholders from Sales and Client Services. They are working with customers daily and will have a strong handle on which customers are best case study opportunities. Consider the following tips:
Give the stakeholders specifics on what you're looking for, such as a customer in a particular industry or a customer who addressed a particular challenge. They will point you towards the rep who owns the relationship with the customer who matches your needs.
Draft an email that the rep can copy and send to the customer. Simply state in the email that Marketing is looking to draft a case study that highlights how the customer leveraged your solution to successfully address their business challenges. State the process – a 45 minute call and a written case study for them to review and approve. Include 5 sample questions in the email.
Once the customer agrees, the rep can reply with an introduction to you, and you can coordinate with the customer from there.
Conducting a Successful Customer Interview
You likely have only one shot to speak with a customer, so you need to make this time with them as successful and productive as possible. Before you interview them, it is helpful to speak with the sales and/or client services rep who knows the customer best. A short 15-20 minute conversation with them a few days in advance will better prepare you, and you may even find you can optimize your interview questions with some more background knowledge. Consider the following customer interview tips:
Leverage these interview questions to ensure you gain in-depth insights that can be applied well beyond your case study.
Provide your interview questions to the customer a few days in advance. This makes them feel more comfortable and prepared.
Allow yourself 45 minutes to 1 hour for the call.
Ask the customer if you may record the call to ensure that you capture everything they say. But don't only rely on the recorder – think of this as a back-up and also record your notes by hand.
Capture 3-4 direct quotes from the customer. These are gold as they can be re-used on your website, in blogs, in tweets, in sales collateral, and more.
When asking for quantitative data, let them know that they can follow-up with you via email on specific numbers after the interview (many times they don't have numbers directly handy).
Don't be afraid to ad lib – ask your customers questions off the cuff based on their responses to your questions, especially where you need more elaboration, or where a particular response is unique/interesting. For example, if the customer simply says they're using your solution's analytics tool to boost warehouse efficiency, ask them how they're using it – which data are they capturing and how did they apply that data to get results, including a specific example.
Getting the Most Out of Your Case Study
Draft case studies in a way that buyers will find helpful. This means not simply writing about your solution, but rather highlighting how customers have worked with you to overcome their business challenges. Follow this general format: the company, its challenge, its search for a solution and why they chose yours, how they're using the solution, and the benefits/results they've seen. By focusing more on your customer's story, you can more broadly re-purpose your case study. Here are some ways you can get the most out of your case study:
Everyone loves real-life examples. Within your blogs, contributed articles, whitepapers, ebooks, and webinars, highlight interesting snippets from your case studies in an educational rather than salesy way. For instance, if you want to highlight analytics as a differentiator of yours in a blog post, mention a case study that details how a customer employed analytics to enhance productivity.
Media are much more likely to cover stories when they can speak with customers or reference real examples, so share case studies with your PR team! Even in cases where the customer will not speak with the press, PR can still leverage case studies in creative ways to secure coverage.
Share case studies with industry analysts to boost credibility.
Highlight your case studies in your social media efforts, such as Twitter and LinkedIn. For example, tweet, "See how xx creatively used analytics to increase warehouse performance."
Case studies are invaluable, but the key is to secure the right customers,conduct a successful interview, and draft them in a way buyers find useful. This ensures that the case study can be effectively leveraged across multiple sales and marketing initiatives.