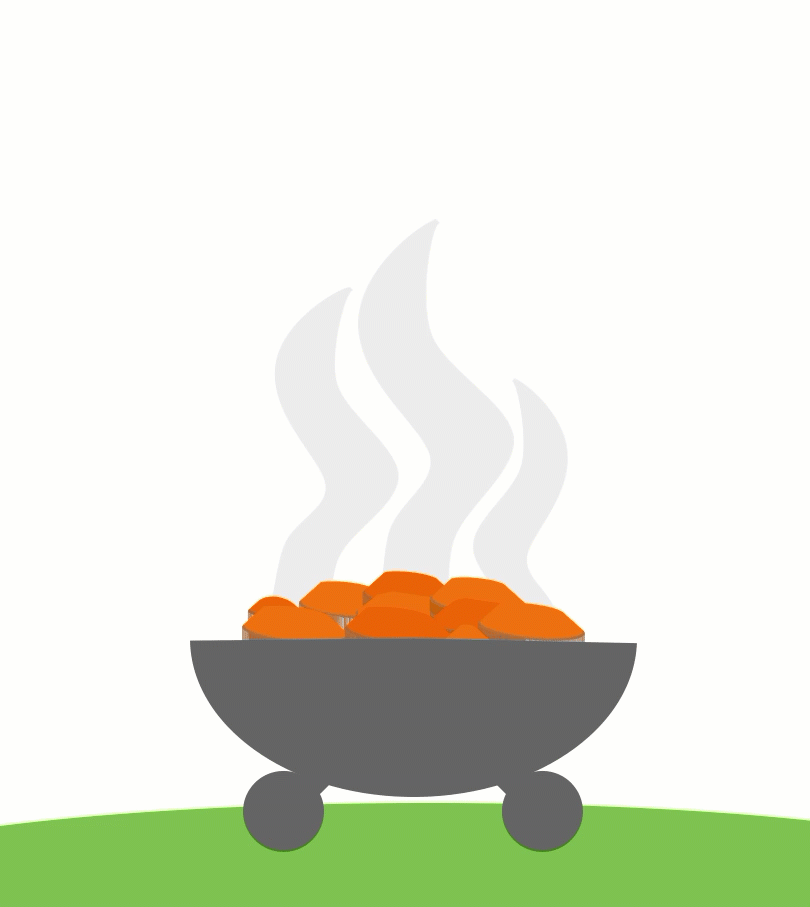 There's often a slow burn of conflict between Sales and Marketing teams. The hottest issue is usually: Are we getting good leads?
Here are some examples of pain that results from this Sales and Marketing tension:
Sales may not think Marketing provides high quality leads
Sales may not use the materials that Marketing creates
Marketing isn't sure if Sales is working the leads
Marketing sees their content isn't used
Sales is sometimes creating their own materials (and they aren't necessarily on-brand!)
Why does this happen? Let's imagine what might happen if unaligned Marketing and Sales teams were to co-host a pool party and BBQ for customers without collaboration.  Marketing plans the attendee list, invitations, food and games. Sales operates the grill — becoming the center of the social hour, and showing the guests a great time. Sales isn't impressed with the guest list, and Marketing is surprised that Sales didn't get any upsells or referrals. Sound familiar?
It's time Marketing and Sales teams get aligned about potential buyers and customers. It's time to get buyer-centric.
10 Steps to Achieving Marketing and Sales Alignment
What should marketers and salespeople do to work in alignment?
1. Level Set. Develop a shared view of where you are in your market right now and where you want to go, as well as how effectively your teams are working together, what is working well and what could be done better.
2. Goals. Outline the goals of both teams, and make sure all goals are aligned and well documented.
3. Target Markets and Buyers. Agree on the audience, and then make sure to plan all programs, activities and materials based on what is important to the audience and will achieve your goals.
4. Roadmap. Build a map of what happens in the learning and buying process. Research and understand how everyone in the audience participates in it, and make sure any plans you make are truly focused on the needs, activities and preferences of your buyers along the way.
5. Brand. Marketing should document key identity, voice and brand elements. These should be shared and easily accessible to everyone.
6. Coverage. Marketing should review content coverage compared to the buyer's needs throughout their buying journey. Select or plan to create content to fulfill the needs, activities and preferences of each buyer at each stage and overcome their barriers. Include someone from Sales in the process to make sure Marketing adequately covers middle and bottom of the funnel needs. Get agreement on the fulfillment, the ideas and the plans.
7. Visibility of Strategy. Make sure that the goals, target markets, roadmap, brand and content coverage are visible to both teams.
8. Collaboration. Establish channels for review, feedback and improvement. Marketing should track what Sales is seeing, hearing and learning. Sales should give input into the plans that fuel the funnel.
9. Recalibration.  Results should be evaluated by both teams, together, in the same meeting. Establish an open line of communication and encourage cross-departmental feedback on the effectiveness of content, programs and events.
10. Celebration. Once your teams align with open channels of communication, then it's time for some fireworks! Developing alignment between Sales & Marketing requires skill — it's an art, and most importantly, a strategic advantage.
It's time we stop burning up each other's productivity with cross-departmental friction, and get aligned on the common goal of serving our buyers' needs.
View our Toolkit:
Example Journey Map and Persona and How-to-Guides for Building Them