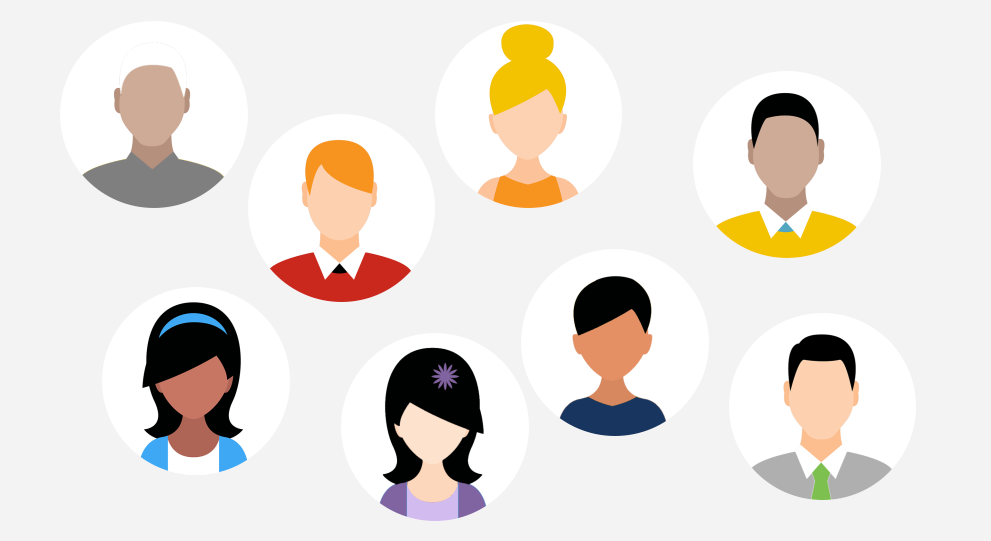 Understanding our customers is clearly a key concern among marketers—after all, 84% of the 735 marketing respondents in the 2016 Adobe Digital Marketing Survey rank understanding the whole customer view as a "very important investment" for the next three years.
Marketers interested in developing a "whole customer view" typically seek to build better relationships with our buyers so we can win and retain their business.  This desire to be more buyer-centric is gaining ground, but it is still poorly defined across the industry. So, we asked 7 experts—current and former CEOs, CMOs and Customer Experience leaders—to help us define the buyer-centric mindset by answering this question:
 "As a business leader and marketer, what does being buyer-centric mean to you?"
Read on, and you'll see, they all put the buyer and their needs at center stage:
Sam Aborne, VP, Customer Experience at DAQRI
At DAQRI, being buyer-centric means we are carefully considering our buyers, what experiences are we trying to create for them, and how does it meet their specific needs as they go through their journey. With today's buyers controlling the pace of the selling process, it's crucial they feel supported in their choices. It is about tailoring the approach to focus on how you enable them to be awesome.
Christine Crandell, Award-Winning Customer Alignment Expert, CMO, Speaker, Blogger & Author of Sellers' Compass
Organizing your company—culture, people, process, technology, and ecosystems—around your strategic customers and how they define value over the lifecycle of their relationship with you.  It's a mindset, part of a company's mission and core driver of strategy. By understanding, operationalizing and delivering buyer-defined value, to their expectation, companies can grow and sustain market share regardless of economic and market cycles. In its purest form, buyers and companies co-create and evolve that value to their mutual benefit.
Armen Najarian, Chief Marketing Officer at ThreatMetrix
Quite simply, being-buyer centric means placing the buyer at the center of every business strategy, every internal discussion, every market message, every day.  It also means resisting the urge to default to vendor-centric thinking when defining the buyer journey and the downstream programs that flow from the journey.
John Orcutt, Managing Partner at Blue Dots Partners, LLC
Being buyer-centric makes marketing and sales a far more personal and effective process.  By applying deep, relevant customer data and a rigorous methodology, revenue teams can connect with every influencer as individuals, providing them with the right information, when they need it.  It is genuine engagement not only for the initial purchase but the entire customer journey.
Geoff Roach, Chief Marketing Officer, Chief Outsiders
Buyer-centric focuses on making the buying process and decision easy. Speaking the buyer's language and understanding buyer needs is a simple idea to grasp. Guiding the buyer through that process is more difficult, but necessary. Hardest are the emotions that are part of every buying decision.  Recognizing the potential emotions, good or bad, and using those emotions to connect with the buyer creates a bond that can be hard to break – a win for all.
Robert Rose, Content Marketing and Customer Experience Consultant, Author, Speaker, & Startup Advisor & Investor
Buyer-centricity is when you organize all of your various business approaches – sales, marketing, customer service, product development etc. – from the perspective of the customer experience, rather than from the inside looking out. A great example of this in B2B is the "handoff" between marketing and sales experiences. The customer doesn't care when they're a lead vs. an opportunity. They simply expect a seamless, outstanding experience at every interaction. Buyer-centric companies organize sales and marketing experiences accordingly.
Anurag Wadehra, Chief Marketing Officer at Apigee (APIC)
Minimally, to be buyer-centric is to care about what the buyer truly needs, not just what the buyer asks of you. For technology products this distinction is crucial since innovation is grasped through usage, not verbiage. Ideally, this means to understand how your product or service fits within your buyer's mental model of needs and values; and how your product fulfills a need or resonates with her values in context of purchase and ultimately usage. For complex sales processes, being buyer-centric requires parsing the dynamics of team influence. There be dragons here.
To learn how Akoonu can help your organization transform to buyer-centricity with a data-driven understanding of your Buyers Journeys, schedule a Demo here.