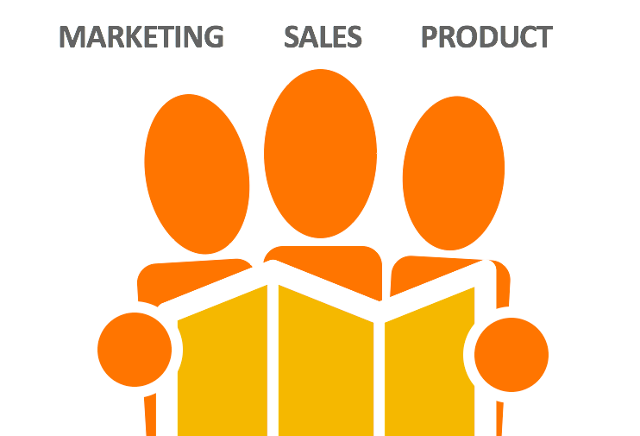 Product planning as an activity is more art than science. Requirements pour in from various quarters – customers, prospects, partners and internal sources. Prioritization is a key aspect of product planning and accurate prioritization requires product managers to have their pulse on market needs, on individual requirements and on industry and competitive trends. The more data they can base their prioritization decisions on, the more scientific the planning process becomes.
The benefits of a Buyers' Journey for marketing and sales departments are beginning to be appreciated.  It is increasingly being used as the basis by which consistent messaging and content are created and used to market and sell products to a buying group. It assists in creating the right Buyer Personas to target. An added benefit of a Buyers' Journey is also its use in product planning.  Here are four significant ways in which a Buyers' journey helps product planning:
User Personas—Since a subset of Buyers tend to be users or potential users of a product, the information gleaned from a Buyers' Journey and Buyer Personas can be used to create and understand User Personas. Alternatively, the framework used to create a Buyers' Journey can be used to create a Users' Journey that specifically addresses the needs of product strategy and planning.
User Requirements—It helps in understanding the goals and initiatives of the buyers, and puts into context the individual customer or prospect use cases. In turn, these lead to usage scenarios and specific needs that can be met by product feature enhancements or by creating new products. To this end it serves as a source of product or feature ideas and for optimal user experience.
Market and Industry Trends—It yields better understanding of market and industry trends through an aggregated view of the needs, motivations and pain points faced by customers and prospects.
Product Prioritization—Finally, a Buyers' Journey helps in prioritizing product features and timelines based on the expressed interests and business challenges of Buyers. It supports closing product gaps that may hinder optimal product usage and pinpoint the product line holes that must be filled to achieve competitive differentiation.
It is important to understand that the main reason for Buyers to engage product vendors is to procure and use products that are of value to their users and to their business. A Buyers' Journey map is an investment that serves the broader business goals of a company and, when done right, provides returns that are several times that of the investment.  Next time you hear about, or embark on, creating a Buyers' Journey map, think User Journey as well. For maximum benefit, a Users' Journey can not only be derived from a Buyers' Journey but can be created on it's own using the same framework and concepts used for a Buyer's Journey.
Bottom line: Buyers' journeys help companies with their top line revenue performance by enabling product teams to focus on creating products that meet the needs of buyers through the right user experience and with competitive differentiation. They not only make marketing and sales functions Buyer-centric but also the Product function.