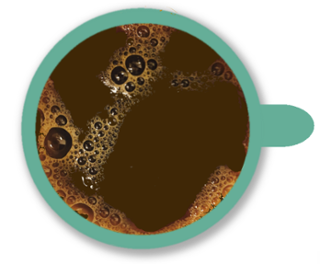 Some say life begins after coffee. Sales reps actually drink more coffee than all but two other professions. Marketers, you rank 4th.
We're a caffeinated bunch.
Are we fueling up for creativity?
For a boost of conversational energy?
Or to get through long meetings?
Regardless of the reasons, it's safe to say that marketing and sales organizations have a lot on their plates.
Whether you're a marketer or a salesperson, here's a few tactics for tackling the continuous demands of revenue generation roles: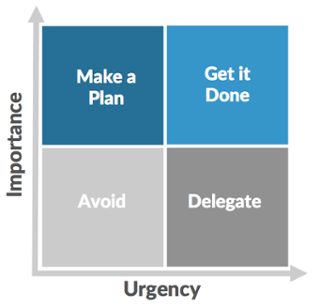 Prioritize and organize. Is your to-do list out of control? Are you tasked with doing things you have no time for?
Ranking your tasks by their combined level of urgency and importance is a simple yet meaningful way to approach prioritization.
Focus in on what needs to get done, and what you need to immediately plan for.
Work on listening skills. Listening is key to doing quality work, building trust and reducing redundancy. Have you evaluated how good you are at listening? Here's a quick guide on improving your listening skills.
Collaborate across teams. We've all been taught that sharing ideas is a best practice, but we often get so hyper-focused on our immediate tasks that we forget to make time for collaboration. When was the last time you brainstormed with another department? Specifically, talk to another person or group about what you're learning in your business, challenged by and working towards. You may be surprised by the outcome!
Impress yourself (and your boss). Challenge yourself to find at least one way to impress yourself every day. Make impressing yourself into a habitual pattern and you'll likely impress a lot of others along the way.
Find some Zen. Here's a tale from our CEO about finding Zen in work and life.
Now take another sip of your coffee and get started on what helps you reach your goals today.