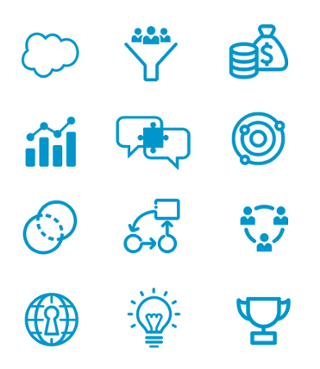 We've had a stealthy secret for about a year, but the time has come to share our expanding product line and Akoonu brand refresh. Meet the new Akoonu!
As a company, Akoonu's mission centers on supporting B2B companies with complex sales cycles to master account-based selling using the construct of the Buyers Journey as a guide.
Going forward, Akoonu's footprint is expanding from supporting Marketing departments to also serving Sales organizations with Akoonu for Sales, the first buyer-aware platform for Account-Based Selling on Salesforce.com.
Akoonu for Sales integrates buyer signals with sales processes to create buyer-aware Opportunity Maps and Win Maps that help sales teams close more deals faster. Our first product, Akoonu for Marketing (formerly called the Akoonu Strategic Marketing Platform) can be optionally used with Akoonu for Sales to synchronize insights developed through in-depth audience research into Buyer Journeys and Personas, as well as targeted messages and recommended content. Both Akoonu for Sales and Akoonu for Marketing can operate as stand-alone products. However, when used together, they provide a powerful infrastructure to drive Account-Based Selling and support Marketing and Sales alignment.
We plan to continue our blog posts on Marketing, as well as topics for Sales. We hope you will visit our new website, and if you're interested, please let's schedule a demo to show you Akoonu for Sales.
Respectfully yours,
The Akoonu Team