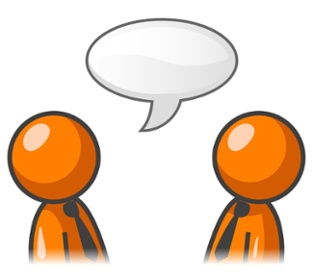 As a marketer, you know that one of the toughest things about your job is coming up with ideas to create content – let alone come up with content ideas that you confidently know will be valuable to your organization and to your buyers. But did you know that by taking the first step in building your content marketing foundation – creating buyer personas – you can gain tons of awesome, meaningful content ideas for months to come?!
A buyer persona is comprised of several attributes, which are characteristics that help define the persona. For example, attributes include things like "day to day business duties," "current business challenges," and "primary need for a solution." The best way to gain deep insights into key persona attributes is to interview your customers.
Below, we share 5 examples of persona attributes. For each, we highlight the question asked of the customer aimed at gaining insights on the attribute, the customer's response, and the marketer's feedback on how they leveraged the insights they gained from the response. These examples show how developing buyer personas arm marketers with valuable knowledge that they can successfully apply to their marketing initiatives. In fact, just one question-response can lay the foundation for several content pieces.
#1 Persona Attribute: Concerns or Major Questions
Question: What are your concerns or major questions about selecting a solution like ours?
Answer: We're worried about how difficult it will be for our organization to move from our current solution to a new one, including how easy or hard it will be to train employees to use the solution, and how time-consuming it will take to integrate it within our existing infrastructure and systems. Our employees are used to working with an entirely different solution and change may be met with both confusion and resistance. Also, given what we've heard, solutions like yours can require extensive customizations, and we just cannot afford that down-time.
Insights: Create New Content That Confronts Misconceptions:
We drafted an article and blog post debunking common myths about moving from type x solution to a solution like ours, including how easy it is to train employees and best practices to optimize employee acceptance.  We specifically asked customers during case study and press release input calls for metrics around quick, easy employee training with the solution, as well as employee acceptance of the solution. We included these testimonials in press releases, blogs, and tweets.
We also drafted a case study, with metrics, highlighting quick integration times, and another case study showcasing a customer who was able to efficiently adjust to changes in their infrastructure without customizing the solution.  We then created an article and blog post highlighting that, despite long-standing perceptions, solutions exist that integrate easily into existing infrastructures and do not require extensive customization either during initial set-up or when adapting to changes.  The article highlighted what capabilities to look for in a solution to ensure this, as well as the customer case study.
Finally, we re-purposed the articles into a whitepaper, which included more technical aspects on what makes a solution easier to integrate than others.
#2 Persona Attribute: Barriers from Others
Question: Are there concerns/barriers from others in your organization for selecting a solution like ours?
Answer: The IT Director worries/believes that the solution will cause integration and performance issues with their other systems, and for this reason they often block the sale mid-way through the buying process.  Also, the CxO feels that the solution's ROI is minimal – that they can achieve similar results with a less expensive solution and therefore the cost is not justifiable.  This can kill the deal very early in the sales process.
Insights – Create New Sales Enablement:
After speaking with buyers and consistently getting this feedback, we spoke with Sales to further understand these potential roadblocks in the sales process.  We realized that IT Directors in our target industry generally shared this misconception, so we needed to create content Sales could easily share with them during the sales process that would help alleviate this concern.
Similarly, we leveraged analyst reports and customer case studies to highlight our solution's quick, substantial ROI, especially compared to alternative solutions, that would help address the CXO's concerns very early in the purchase process.
Learn more here about how you can use Akoonu's Content Planning module to plan content by persona and journey stage, and use it conjunction with our freemium Audience module for developing insightful personas and journey maps.
#3 Persona Attribute: Primary Need
Question: What is the primary need you want a solution like ours to fulfill for you, or the primary pain you want it to alleviate?
Answer: Marketing processes tend to be very inefficient.  Whether it's developing brand voice, creating an editorial calendar, or producing great content, the processes to accomplish these things are slow, ad hoc, and ineffective.  We need a solution that optimizes not just the results of these initiatives, but the actual processes that these initiatives entail from beginning to end.
Insights – Update Messaging:
The messaging in our content focused on the need to optimize the end result, but it neglected to put enough emphasis on the need to improve the actual processes and practices the buyer goes through in order to attain the desired result.  This is actually a huge benefit of our product, but it did not receive enough attention in our messaging and content, and it became obvious that is was not just a minor need for our buyers but a major one.
We not only incorporated this messaging into our current content, but we also made it a major theme in our editorial calendar.
#4 Persona Attribute: Primary Buying Criteria
Question: What are your primary buying criteria (including critical capabilities) for evaluating and
purchasing a solution like ours?
Answer:
Ease of use – the solution should be easy for our staff to use and therefore enable them to work more quickly; it should also be easy to train new staff since we have many seasonal workers during peak times of the year; it should easily integrated into my technology landscape.
Dashboard reporting – I want to leverage the solution's analytics to evaluate and optimize our labor management – we need to be able to do more with less.  I want to measure who's able to accomplish how much in a given time frame, and how these numbers compare across our different locations.
The benefits this solution offers vs. other types of technologies – your solution is more expensive, so I need to know if it dramatically improves efficiency, helps our operations run more smoothly, and ensures we provide a better experience to our customers.
The team – I want someone who will be a dedicated partner to us, not just a vendor.  This means communicating to me often, offering best practices, and ensuring smooth implementation.
Insights – Focus on New Content Themes:
We created a whitepaper, blog, and two case studies highlighting how in-depth analytics capabilities helped significantly improve worker and overall operational productivity.  The topic of analytics had previously been a content theme overlooked, but it became a central focus given its growing importance to buyers.
We also drafted an article that was then re-purposed into blogs, collateral, and web copy that highlighted the benefits of choosing our type of solution vs. other types of technology solutions, which were not in our category of solutions but could still be employed to address the same use cases.  Previously, content was focused purely on differentiating only between those solutions in our category, but through customer interviews, we learned that these other technologies were being more heavily considered in the early buying stages, before even engaging with our sales reps.
#5 Persona Attribute: Business Challenges
Question: What are your current business challenges?
Answer: By far, our biggest challenge is adaptability.  Being able to adapt to our growth, adapt to high spikes in demand, adapt to changes in our technology infrastructure, adapt to a changing workforce, and adapt to changes that are occurring in our industry as it relates to changing consumer behaviors.  The ability to adapt to all of these shifts is essential to our ultimate goal of keeping our customers happy and loyal.
Insights – Expand our Theme:
While adaptability was certainly a major theme we highlighted in our content, it was limited in its scope, covering mostly the ability at a high level to adapt to changes in consumer behavior.  We needed to dive more into the specifics of how our technology, through its capabilities, our unique approach, our expertise, etc. would enable our buyers to efficiently and successfully address changes in technology and industry trends head on.  This became a major campaign theme that included a whitepaper, a blog series (each blog focused on one change topic at a time, re-purposed from the whitepaper), email marketing, and ads.
One of the best feelings a marketer can have is knowing that content they created helped close a deal. This is the power and impact of building in-depth buyer personas. You can create better content significantly faster. In fact, one company noted that the insights it gained from interviewing customers and building personas made its content brainstorming sessions 4x faster. And on top of that, others in the organization, including at the executive level, noted the depth and relevance of the new content.
It's time to remove the guesswork out of your long, tedious content brainstorm sessions. Build your buyer personas and get the direction you need to make content that creates a big impact.
Read our Whitepaper:
How to Create In-Depth Buyer's Journey Maps