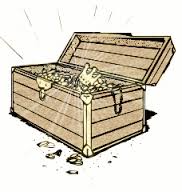 Customer case studies are the crown jewels of enterprise content marketing.  They tell the success stories of how customers use a company's products to overcome their business challenges, and B2B buyers consistently rank them as one of the most influential assets they leverage in their buying journey.
A case study in and of itself is an awesome content marketing asset.  However, what makes a case study even more powerful as part of your content marketing is the treasure trove of knowledge you gain from speaking with customers.  You will learn of surprising use cases, what capabilities are most compelling, their top needs, what concerns they had in the buying process, upcoming initiatives, and more.  This is golden knowledge that you can apply well beyond just the case study!  For instance, you can re-purpose customer quotes and use case examples in blogs, whitepapers, contributed articles, media and analyst presentations, ebooks, press releases, and webinars.  Plus, you can apply the insights you gain to your overall content marketing strategy.
To really capitalize on the power case studies have to offer, it's imperative that they're "done right," which means they:
Build credibility by showing buyers that you have successfully worked with companies like them
Tell an engaging success story about a company's challenges, and how they successfully leveraged your offering to achieve their desired benefits and results
Establish thought-leadership by proving that you're not just an expert in your company's products, but that you're truly an expert in understanding and addressing your buyer's underlying business problems and challenges
Doing your case study right starts with your customer case study interview. We've provided a list of questions below to ensure that you not only create compelling and effective case studies, but that you also reap broad content marketing benefits from these interviews.  These questions follow the general format of a case study:  the company, its challenge, its search for a solution and why they chose yours, how they're using the solution, and the benefits/results they've seen.  You can edit and adapt these questions for your specific industry and offerings.
Case Study Questions
The Pain Point or Challenge
What caused you to seek a solution like ours?
What pain points were you experiencing and/or what business challenges were you hoping to solve for?
Were you implementing or undergoing specific initiatives/projects/campaigns that required a solution like ours?
Did your company already have a solution in place? What was it, and why was it not addressing your needs?
The Buying Process
What was your buying criteria – the critical capabilities/features were you looking for?
What top benefits did you want to achieve with a solution?
Where did you search to learn about available solutions?
As you searched, what questions were you looking to have answered?
What other offerings did you evaluate and why did you ultimately reject them? (Note: tell the customer you will not name other vendors in the case study).
Who were the key decision-makers in evaluating and choosing the solution?
Why did you choose us over competitive alternatives?
Are their particular features/capabilities within our solution that you found most attractive?
Using the Solution
How easy was implementation of our solution and how long did it take?
What implementation challenges did you encounter and how did we help you overcome them?
Are there particular features/capabilities that you use the most?
Can you provide examples on ways you're using (use cases) these features/capabilities?
Are you leveraging our solution for any interesting/unexpected use cases?
Do you have upcoming future use cases or initiatives that our solution will help with, or will play a key role in?
Benefits and Results
What overall business benefits have you seen since implementing our solution?
What specific results have you seen since implementing the solution? (Both qualitative and quantitative data would be great here)
What metrics do you use to measure success?
What process improvements have you seen, such as increased productivity and reduced costs?
Have you seen an ROI?
What improvements have you seen in your services to your own customers?
What has been the best thing about working with our company?
Remember, interviewing customers for case studies is your chance to gain valuable insights, so don't be afraid to dig for more information when possible.  Just one call can be the source of several content pieces and ideas for months to come!