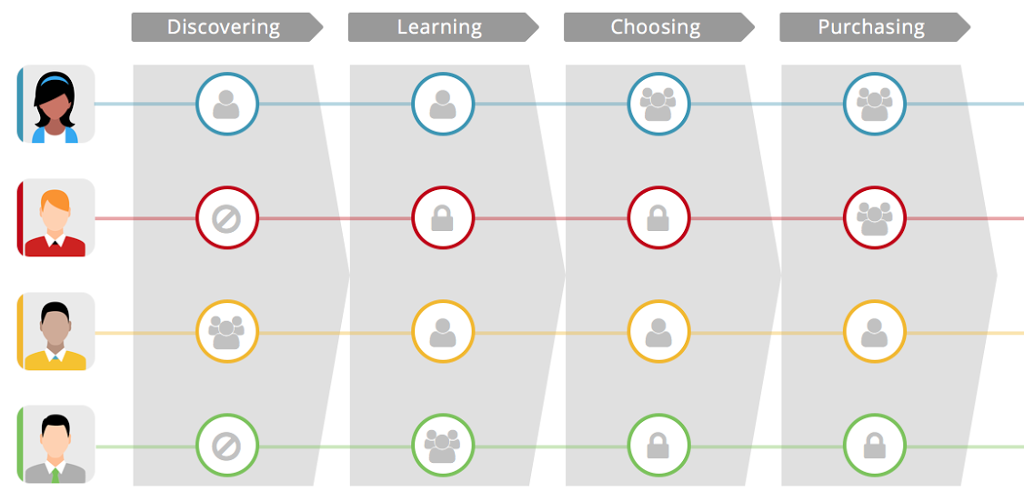 B2B buying cycles are more complex than they used to be. With an average of 5.4 Buyers in a collaborative purchase decision, it's no surprise that Demand Gen Report's 2016 Buyer's Survey revealed that over half of those surveyed said purchasing cycles are even longer than last year.
Marketers (and sales teams) are having to shift their strategies to align with these evolving, complex buying processes.
Demand Gen Report interviewed experts Christina McKeon (Service Director, Portfolio Marketing at SiriusDecisions), Jeff Freund (founder and CEO of Akoonu) and Matt Grant (Director of Content Strategy at technology, research and services firm Aberdeen Group) for input on what is changing, and how to best assess your Buyers and in order to align with their needs.
Key takeaways:
B2B Marketers are beginning to change their approach
Buyer Personas and Buyers Journeys are critical to creating a solid strategy
Companies who understand their Buyers often experience better alignment of Sales and Marketing teams
Visit Demand Gen Report for the full article.