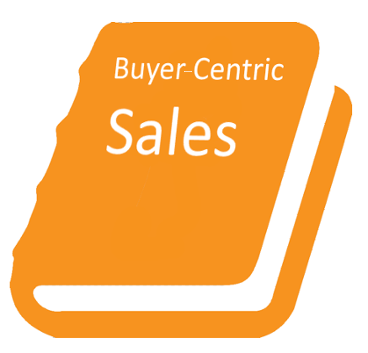 Most sales trainings are all about product. Sales training sets the tone for culture within any organization, yet it's an often overlooked area for creating a buyer-centric experience.
Six ways to put the buyer first in sales training:
Pivot the conversation from the sales funnel to the buyers' journey. Cover each journey stage by persona, discussing what they need, the activities they go through to fulfill their needs and also any preferences they have along the way. Translate each of the buyer's needs into sales action. Break down every need into what sales can do to meet that need and give them a roadmap.  Show them the signals for sending a case study or testimonial, and the right timing for best impact.
Present product training in the context of Buyer Needs. Parlay your product training materials into impactful sales training by aligning the features and benefits to the needs of the personas involved in the buying process. Help Sales understand which features and functionality sell most to which persona and how to help the individuals in their accounts that represent the personas build their business case for purchase.
Provide your buyer-centric marketing calendar. Show them how each item correlates to the buyers' needs. Want sales to share an event with the buyer? Give them the context for how that will help them move the buyer through their journey.
Provide an inventory of content. Don't just give them a folder of content, instead give them context for for when and where each asset should be used.
Provide customizable buyer-centric content. Salespeople need content that can be modified for their individual use cases. If it can't be modified, they probably won't use it. Arming your sales team with the customizable resources that are buyer-centric from the start will empower them to deliver better experiences for your buyers.  Share templates for personalized communications that will give them the right framework, but allow them the customization they need.
Guide Sales on how to open dialogue with a buyer. Sales reps are typically good communicators, but they don't always know the context that will connect best with an audience. With a deep understanding of buyers' needs and their journeys, Sales will be ready to act on signals for dialogue and communications with the right people, at the right time and with messages that resonate.
With buyer-centricity at the core of your training, your salespeople will be well poised to empower your buyers.