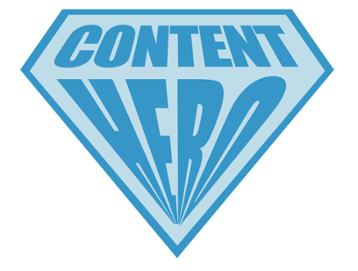 There is a lot at stake for your content. It needs to generate leads and recognition in the marketplace. Content also needs to support marketing and sales initiatives throughout the funnel and pipeline. If content resonates with buyers and fulfills their buying needs at the right time, it will drive results. If not, it is destined for the wasteland of unused marketing content.
Marketers can help prevent this—and help accelerate the Buyers Journey—by clearly connecting content with buyer needs and questions, and developing this information into a content guide that is available to Sales.
3 Steps to creating a content guide for Sales: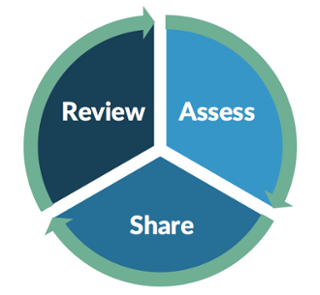 1. Assess content for buyer needs
Start by creating a list of your assets. You can ideally work with your existing content inventory.
Next, connect your content inventory to buyer needs. Tag each asset to the specific needs and questions buyers are asking at each stage of the Buyers Journey.
As you look at your content, if you can't identify the buyer needs the content solves for, don't be surprised if sales doesn't use it.
Then, tailor the format of this list for your Sales team's use. Essentially, you can turn this into a content guide that helps the rep identify the best content to share at the right time. For example, a sales rep is more likely to start with a buyer stage, need or question, rather than an asset. They won't be asking, "Is there an eBook on XYZ topic?"  Rather, they might think, "My buyer is asking for tips on how to get started with XYZ research."  Here's an example of how you can present this information in a format oriented towards Sales:

2. Share it on an accessible platform
Emailing an Excel file to your sales reps isn't likely going to work as an ongoing resource. Make sure to integrate your content guide into the system Sales is already using to make this easily accessible to them. If they are using Salesforce, you'll want to include it there directly, or through an integrated application so that they don't have to leave their preferred environment. To sales reps, it's not useful if it's not readily accessible.
3. Review usage and feedback
Measuring how many times a content asset is used is easy, but measuring if it actually makes a difference is much harder. This is why you not only want to use analytics but also have periodic reviews with your sales team.  Sales often has anecdotes about their buyer interactions that can lead to new content ideas, as well as feedback on what doesn't work.
If you create the right content, make it easy to find, and can show the impact through measurable results, you can be a content hero.